Last updated 01 February 2017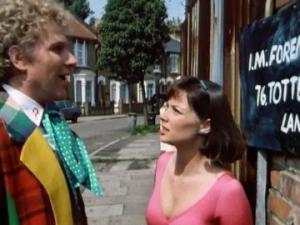 Broadcast: Saturday 10th May 2003
11:25pm-11:50pm EDT
(03:25 GMT)
<
>
«
»
WCET
Featuring: Colin Baker, Nicola Bryant, David Banks, Maurice Colbourne, Brian Glover, Michael Kilgarriff
The Cybermen are hiding in the London sewers and turning humans into cybernetic slaves. On Telos, two slaves make a bid of freedom and find a way to escape the planet for good.
Synopsis Source: Doctor Who Guide
Broadcast Source: TWiDW
Report from the This Week in Doctor Who Archive:
Wednesday 7th May 2003:
WCET Cincinnati, OH
http://www.wcet.org
analog 48
digital 34-2
Cincinnati DirecTV Local 48,909
Cincinnati Dish Local 8356,48
Sat 11PM EDT Attack of the Cybermen 4 pt version, pts 1+2
Commander Lytton, still trapped on Earth after the defeat of the Daleks, calls for help from the Cybermen. But is he really on the side of the straight and evil? Or is he deceitfully trying to help the side of sunshine and niceness?