Last updated 02 January 2017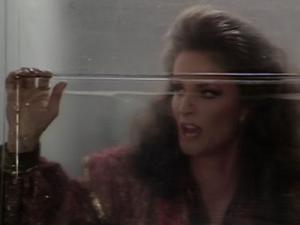 Broadcast: Saturday 15th March 2003
7:30pm-8:00pm PST
(03:30 GMT)
<
>
«
»
KBTC
Featuring: Sylvester McCoy, Bonnie Langford, Richard Gauntlett, Mark Greenstreet, Kate O'Mara, Donald Pickering, Jacki Webb
As Mel convinces the Lakertyans fight back, the Tetraps turn on the Rani and the Doctor ensures the missile is deflected away from the asteroid.
Synopsis Source: Doctor Who Guide
Broadcast Source: TWIDW
Report from the This Week in Doctor Who Archive:
Wednesday 12th March 2003:
KBTC/KCKA/K65BU 28,15,65 Tacoma/Centralia/Gray's River, WA
http://www.kbtc.org
analog 28,15,65
digital (27),(19) - under construction
Seattle DirecTV Local 12,910
Seattle Dish Local 8620,28
Sat 7PM, Late Sat 12:30AM PST Time and the Rani pts 3+4 of 4
His memory restored, the new 7th Doctor scrambles to get the support of the Lakertyians to defeat the Rani before she wipes out both the planet and the fabric of time. Alas, if it was easy to get the Lakertyians on board in the first place, the Rani probably would have found an easier planet.