Last updated 02 January 2017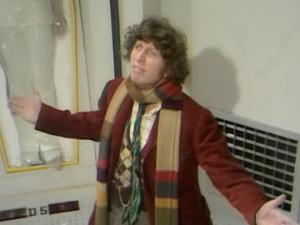 Broadcast: Sunday 24th February 2002
~11:00pm CST
(~05:00 GMT)
<
>
«
»
Lakeland Public Television
Featuring: Tom Baker, Ian Marter, Elisabeth Sladen
The TARDIS arrives in the far future on the Ark space station where mankind's survivors are in hibernation. Sarah is accidentally placed in suspended animation.
Synopsis Source: Doctor Who Guide
Date estimated, the series was known to have started in January 2002 with Robot and included Pyramids of Mars as a pledge special. First known episode is Genesis of the Daleks: Part Four/4 May 2002.
Broadcast Source: TWiDW