Last updated 02 January 2017
Broadcast: Saturday 1st September 2012
~6:00am BST
(~05:00 GMT)
»
BBC Red Button
Featuring: Matt Smith, Arthur Darvill, Karen Gillan
The minisode had previously been shown in five parts over the course of the preceeding week on the BBC's Doctor Who website.
Broadcast Source: BBC
Notes
The BBC announces that Doctor Who will return to screens on the 1 September at 7.20pm with the first of five epic episodes: Asylum Of The Daleks.
But fans won't have to wait that long for their first appointment with the Doctor as a brand new mini-adventure launches online from the 27 August, giving a sneak peak at what is to come in the first episode in the BBC One series.
Available on the official Doctor Who website and BBC One YouTube Channel, Pond Life focuses on Amy and Rory and the chaos created when the Time Lord drops in and out of their lives. It will feature Matt Smith, Karen Gillan and Arthur Darvill, along with some unexpected surprises!
Written by Chris Chibnall and directed by Saul Metzstein, Pond Life will be split in to five mini-adventures across the week starting at noon on the 27 August and running each day at the same time until to the 31 August. An omnibus of all of the episodes will be shown on the BBC's Red Button on Saturday 1 September.
Chris Chibnall, Writer, says: "Pond Life provides us with a lovely opportunity to catch-up with Amy and Rory since we saw them at the end of the last series. It opens with the Ponds at home and gives us an insight in to just what happens when the Doctor drops in and out of their lives. Travelling with the Doctor is one of the greatest things you can do, but it's fun to spend a few moments looking at the chaos he can also bring."
Caroline Skinner, Executive Producer, says: "Chris has written a beautiful, heartfelt and wickedly funny piece about the adventures the Ponds have been having with the Doctor since we last saw them on-screen. It's not long till the series itself will be back with a vengeance - but in the meantime Pond Life is a truly heartwarming piece about our best-loved companions and their madcap relationship with their raggedy Doctor."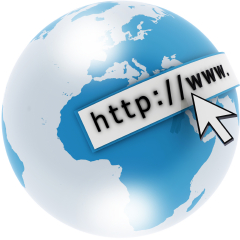 Credit: BBC Media Centre