Mississippi Public Broadcasting
Channel History
Last updated 02 March 2017
In January 1970, WMAA-TV, channel 29 (now WMPN-TV) started broadcasting from Jackson as the first-ever public broadcasting station in the state. Mississippi was a relative latecomer to public broadcasting; channel 29's debut made Mississippi the last state east of the Mississippi River to obtain a PBS station within its borders. Previously, the only areas of the state to get a clear signal from a National Educational Television (NET) or PBS station had been the northwestern counties (from Memphis' WKNO) and the counties along the Gulf Coast (from New Orleans' WYES-TV and Mobile's Alabama Educational Television outlet, WEIQ). The initial broadcast was written by Jeanne Lucket and produced and directed by Mims Wright, then Director of Public Affairs at Jackson NBC affiliate WLBT.
Only four months after beginning operations, MAET received unwanted national attention when it refused to carry Sesame Street because of its racially integrated cast. That decision was reversed 22 days later after a nationwide outcry. Six other stations began operation over the next few years, and the state network became known as Mississippi Educational Television, or simply ETV.
Public radio came even later, arriving in the state in 1983. Eventually, Public Radio in Mississippi or PRM expanded to eight stations throughout the state.
In 2005, MAET adopted "Mississippi Public Broadcasting" as an umbrella on-air name for all television and radio operations.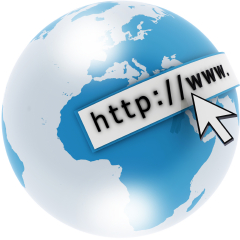 Credit: Details from Wikipedia; Details licensed under
cc-by-sa