Prairie Public Television
Where to tune in
Last updated 02 March 2017
Full-power stations
There are nine full-power stations in the state network, in major cities throughout the state. In 2008, the state network ended analog service for all stations, and they map via PSIP to their former analog channel location.
KFME Fargo Digital: 13 (VHF) Virtual: 13 (PSIP) January 19, 1964
KGFE Grand Forks Digital: 15 (UHF) Virtual: 2 (PSIP) September 9, 1974
KBME-TV1 Bismarck Digital: 22 (UHF) Virtual: 3 (PSIP) June 18, 1979
KSRE Minot Digital: 40 (UHF) Virtual: 6 (PSIP) January 25, 1980
KDSE Dickinson Digital: 9 (VHF) Virtual: 9 (PSIP) August 4, 1982
KWSE Williston Digital: 11 (VHF) Virtual: 4 (PSIP) April 8, 1983
KJRE Ellendale Digital: 20 (UHF) Virtual: 19 (PSIP) May 1992
KCGE-DT Crookston, MN (Grand Forks) Digital: 16 (UHF) Virtual: 16 (PSIP) 2003
KMDE Devils Lake Digital: 25 (UHF) Virtual: 25 (PSIP) 2006
Network translator stations
A translator network also serves areas where over-the-air reception for a regular station is hindered by area topography, distance and to fill in holes between full-power stations. Translators broadcasting in digital have their virtual channel mapped via PSIP to the channel number of the full-power station it rebroadcasts.
K11QD Hazen, North Dakota 11 (analog NTSC) KSRE 6
K17OB-D Plevna, Montana 17 KWSE 4
K04IH-D Baker, Montana 4 KDSE 9
K13PZ-D Poplar, Montana 13 KWSE 4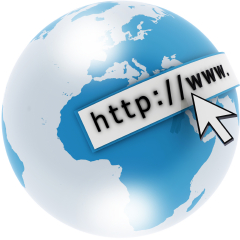 Credit: Details from Wikipedia; Details licensed under
cc-by-sa