OETA
Where to tune in
Last updated 14 March 2017
OETA is available on all cable television providers within the state of Oklahoma, including Cox Communications (which services the Oklahoma City, Norman and Tulsa areas). DirecTV and Dish Network also offer OETA on their local station packages (KETA is carried on both providers in the Oklahoma City market, KOED in the Tulsa market and KOET for subscribers in the Fort Smith, Arkansas market).
The main stations are:
KETA-TV Oklahoma City 13 (VHF)(Virtual: 13)
KOED-TV Tulsa 11 (VHF) (Virtual: 11)
KOET Eufaula 31 (UHF) (Virtual: 3)
KWET Cheyenne 8 (VHF) (Virtual: 12)
Digital Channels:
xx.1 - OETA HD
xx.2 - OKLA
xx.3 - Create
xx.4 - Kids
OETA operates two additional channels that currently are and originally started out being carried as the third and fourth digital subchannels of all four of OETA's full-power digital stations, OETA Kids and OETA Create. In 2008, the two channels began operating strictly as cable-only services and are available in the Oklahoma City and Tulsa markets on Cox Communications's digital cable service in these areas – available at minimum as part of Cox's limited basic programming tier along with OETA's standard definition and high definition feeds and other over-the-air stations in the respective markets. OETA restored the OETA Create and OETA Kids services to all four of its full-power stations on November 13, 2013, operating on their prior subchannel placements on each station that they were carried on over-the-air prior to becoming cable-only channels.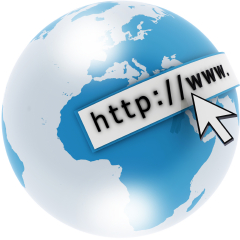 Credit: Details from Wikipedia; Details licensed under
cc-by-sa