TPT
Channel History
Last updated 02 March 2017
Twin Cities Public Television was incorporated in 1955 as Twin City Area Educational Television.
KTCA (channel 2) began broadcasting as the first non-commercial Public television station in the state on September 16, 1957 from what was known as the Minnesota Statehood Centennial Memorial Building for Education Television, at 1640 Como Avenue in Saint Paul. (Incidentally, that building now houses another Twin Cities commercial television station-WUCW, channel 23.) KTCA's first programme was "Exploring Science". A second station, KTCI (channel 17), was launched on May 4, 1965. Channel 17 was originally assigned to the Tedesco Brothers in the early 1950s to be a Commercial broadcasting station, WCOW-TV (see KDWB) affiliated with the DuMont network, but this station never made it to air. In 1967, KTCA became the first educational television station in the United States to broadcast in colour, then in 1977, it changed its corporate name to the current Twin Cities Public Television.
On September 16, 1999, the stations began their first digital television broadcasts, which by then were originating from their current building at 172 4th Street East in downtown Saint Paul. (It is believed that their broadcast of Terror of the Zygons: Part Two was the first digital broadcast of Doctor Who on PBS) In 2000, KTCA and KTCI were rebranded tpt2 and tpt17, paving the way for the larger family of digital broadcast services to come. In August 2003, TPT became the first broadcaster in Minnesota to launch a channel, tptHD, fully devoted to high-definition programming, and on September 16, 2005 the organization launched a full time digital channel, tptMN, devoted entirely to local and regional programmes.
In December 2005, the organization began distributing many of its productions online, making programmes available through iTunes, Google Video, and Yahoo! Podcasts among others. Its website, features streaming video as well as video podcasts. In 2007, TPT started to offer Video-On-Demand (VOD) thorough local cable providers.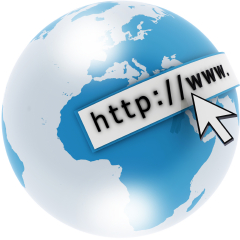 Credit: Details from Wikipedia; Details licensed under
cc-by-sa