Chattanooga, Tenn. (July 10, 2014) – Luken Communications is excited to announce the highly-anticipated debut of Doctor Who on Retro TV on Monday, August 4th. Beginning with the very first episode of the series, "An Unearthly Child," fans of the science fiction classic can find two episodes of Doctor Who back-to-back every weeknight at 8:00 PM ET/PT on Retro TV.
Doctor Who follows the adventures of the Doctor, a Time Lord who faces a variety of foes while travelling through time and space in the TARDIS, his iconic blue police box. Retro TV will be showcasing the series' classic run, featuring the first seven incarnations of the Doctor: William Hartnell, Patrick Troughton, Jon Pertwee, Tom Baker, Peter Davison, Colin Baker, and Sylvester McCoy.
"We're excited to set a fixed point in time for the arrival of classic episodes of Doctor Who on Retro TV," said Matthew Golden, Luken's Vice President of Production. "These meticulously restored episodes will bring the history of the Doctor to the U.S. in a way that viewers have never seen before."
In addition to the weeknight schedule, a two hour encore block will air on Saturday evenings as part of Retro TV's new Sci-Fi Saturday. Starting at 6:00 PM ET/PT, viewers can enjoy the supernatural anthology One Step Beyond, Doctor Who and Mystery Science Theater 3000.
Now in its 51st year, Doctor Who, a BBC production distributed by BBC Worldwide North America, holds the Guinness Book of World Records title as the longest-running science fiction television show in the world. Doctor Who has received an institutional Peabody® Award for "evolving with technology and the times like nothing else in the known television universe", was nominated for multiple BAFTAs, garnered awards from the Writer's Guild of Great Britain and the Royal Television Society, and was recently named Entertainment Weekly's #1 Best Cult TV Show Ever.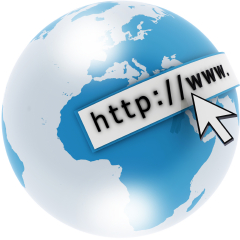 Credit: Retro TV Press Release