In 2004, KBTC briefly lost its licence to broadcast Doctor Who, as BBC Worldwide Americas geared up for the return of the BBC1 series in 2005. The last show to be shown was The Mutants.
Station manager Paul Jackson reflected on the loss at the time:
Hello. I'm Paul Jackson, station manager here at KBTC.
It is with deep regret that I announce the end of the long running series Doctor Who. Tonight, we show the final four episodes.
Over the last several months, we've worked hard to keep the series going. But the distributor has decided to retire the broadcast rights.
I want to thank each and every one of you who faithfully supported Doctor Who on KBTC, not only with your money but also your time. It's been a wonderful relationship; one that embodies the true spirit of public broadcasting where PBS stations and their viewers partner closely together to put programs on the air that can't be seen anywhere else.
For now, you'll find British mystery at this time, beginning in January. We'll keep you updated as we move into next year. With any luck, Doctor Who will return in the not too distant future.
Again, thank you very much for your continued support, and enjoy the final broadcast of Doctor Who.
Fortunately the show did return in June 2006!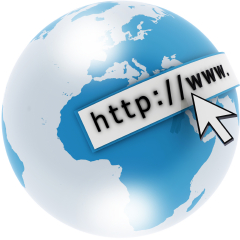 Credit: This Week in Doctor Who